Wild Blue Wonder Press | Anthologies
Our second anthology, Novelists in November, will open for submissions on November 4th, 2023. Submissions will close in April 13th, 2024. Specific submission guidelines will be shared in November, but this time, we will be asking authors to complete the first draft of their project before submitting.
Want a sneak peek of what we're looking for?
Christian fiction short story featuring a fiction writer as the main character. Novelists only, please! Published or unpublished, as long as they write. It doesn't have to be the main plot thread; however, it should still actually be a part of the story.
5,000-10,000 word range. We're looking for short stories rather than novellas this time.
Can be set in contemporary or historical era. We're still not equipped to publish speculative fiction. Soon, I hope!
May have romantic elements, but they are not required. However, do know that we'll be writing adult Christian romance; therefore, other stories in the collection may contain clean but realistic romantic elements.
Discusses difficult themes from a Christian perspective, not shying away from the tougher questions. This means some stories may discuss subjects of a more mature nature.
Set in November. At least a good 50% of the story should take place during this month.
~ ~ ~
Our first anthology was a soft spring breeze, warming sunshine, and cottagecore vibes.
Our second will be dark academia, autumn rain, and cozy sweaters.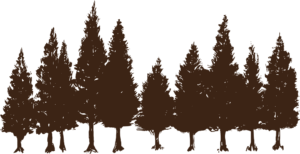 Wild Blue Wonder Press | New Authors
Are you interested in starting or continuing your author career with Wild Blue Wonder Press?
We are looking for individual authors in the Christian fiction genre who would like to publish their novel with Wild Blue Wonder Press!
Genres we're currently interested in working with:
Adult and young adult

Contemporary

Historical
Adventure
Mystery
Women's Fiction
Romance
Genres we aren't able to work with yet:
Split time/timeslip stories
Fantasy
Science fiction
Other subgenres of speculative fiction (magical realism, steampunk, etc.)
Middle grade
Genres we will likely never work with:
Horror
Nonfiction
Stories that contain the following: explicit sexual scenes, crude language or slurs, or unnecessarily graphic depictions of violence.
Anything that conflicts with our statement of faith.
The types of authors we're looking for:
Christian writers who are interested in writing Christian fiction stories.
Writers who want a little more independence than a traditionally published author and a little more structure and aid than an indie author.
Writers who are dedicated to improving their craft and serving God through their writing.
Writers who are willing to collaborate in a professional manner with our Wild Blue Wonder Press team.
---
See the submission guidelines below if you are interested in publishing a story with Wild Blue Wonder Press!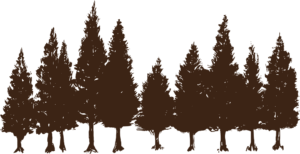 Wild Blue Wonder Press | Submission Guidelines
Are you interested in becoming an author with Wild Blue Wonder Press?
Simply send an email to kell@wildbluewonderpress.com!
Please include a query letter that includes why you want to publish with us, a brief pitch of your story, and a paragraph describing your writing history, and a synopsis of your story that contains the beginning, middle, and end of your story, the main character(s), and any other relevant details.
We will contact you in reply shortly to ask for further details and arrange a call or let you know if your project is not a good fit.
Interested in knowing what it's like to publish with Wild Blue Wonder Press? Please feel free to contact us directly with questions via the email above or through social media. We're happy to chat!