Our first anthology, Springtime in Surrey, will be launching in summer 2023! Submissions have already been received, and our eight authors have been selected. Thank you for all your wonderful submissions!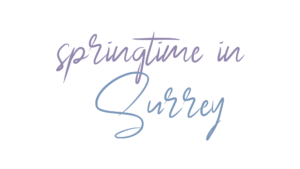 Women's fiction, generally aimed at young adult or adult audiences. Women's fiction as a genre can be defined by following this link. We do not require any romantic elements in our women's fiction, though many of the stories may hold such elements. Another way to define such books is "emotionally driven."
Vintage in style if not in setting. It is not a requirement that books in this collection are historical. Contemporary and historical stories are both welcome!
Real-life characters & therefore real-life problems.

Heavy, even dark Christian themes that still show the hope of Christ. (Please see our statement of faith.)
Featuring stories set in County Surrey, England.
Desired word count: 10,000-20,000 words. Flexibility may be available.