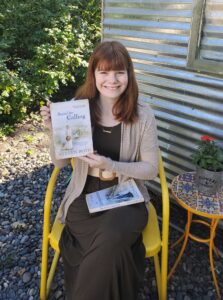 Kellyn Roth is a historical women's fiction & romance author from the Pacific Northwest who lives with her husband Matthew and border collie Stanley in a cabin amongst the evergreens. Her first published work was The Dressmaker's Secret, which launched in January 2016. Since then, she's launched the first six novels in her Victorian family saga, The Chronicles of Alice and Ivy, and a women's fiction trilogy, Kees & Colliers, along with various shorter works.
Kell grew up on a small ranch in Oregon. Raised with the constant supervision of her parents, three much older siblings, aunts, uncles, cousins, and grandparents, she was always safe … and entertained. She came to love working with their cattle, chickens, cats, and border collies. Kell was homeschooled, which gave her plenty of time for playing, with her two younger brothers and cousin, extracurricular learning, and of course, writing. She started composing poems, songs, and stories from about the time she could talk. Her first written story was called Kicky the Dolphin, written at age seven.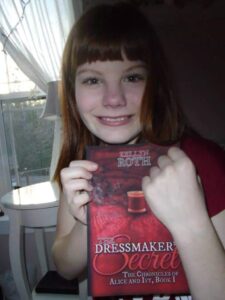 Kell was raised on old movies—and old books—and old songs—so writing historical fiction came quite naturally. At twelve, she began sending an Edwardian women's fiction/mystery novel to her friends chapter by chapter. This serial format project kept her writing and inspired. A spin-off of this project took on a new life and became The Dressmaker's Secret, the first novel in The Chronicles of Alice and Ivy.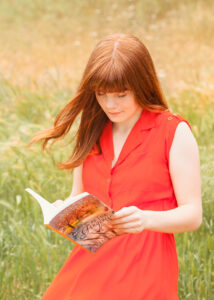 In 2017, Kell joined the Young Writers Workshop, and in 2019, she joined the Author Conservatory. During this period, she coached writing through the Young Writers Lessons, Growing Writers, and privately. She briefly ran an indie author service providing service, Reveries Co. in addition to providing those services privately. Kell also worked for The Wilting Rose Project, as a virtual assistant for several authors, and as a group-leader on the Young Writers Program version of NaNoWriMo. Kell spoke at the Student-Led YWW Conference in 2021 and 2022 and helped organize the 2023 Student-Led YWW Conference.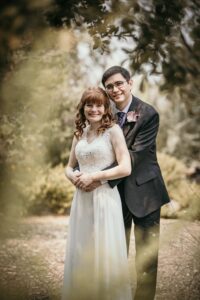 In her personal life, Kell currently works as a "individual support provider" (teacher, caretaker, best friend) for a sweet little boy with Down Syndrome, Mr. Matthias. She married Matthew Langdon in August 2021. When not building her author career, she is likely getting lost somewhere in the Pacific Northwest with her friends, watching period dramas and facetious comedies, or spending time with her husband.
Some of her favorite books are The Tenant of Wildfell Hall by Anne Brontë, Emma and Pride & Prejudice by Jane Austen, Much Ado About Nothing by William Shakespeare (despite the fact that it's technically a play), Betsy and Joe by Maud Hart Lovelace, and A Girl of the Limberlost by Gene Stratton-Porter. Her favorite modern authors include Sarah Sundin, Karen Witemeyer, Kristi Ann Hunter, Pepper Basham, and Julie Klassen. She is wildly attached to Keira Knightley, to rubber duckies, and to plastic straws.
wild blue wonder press anthologies
the chronicles of alice and ivy
the kees and colliers series